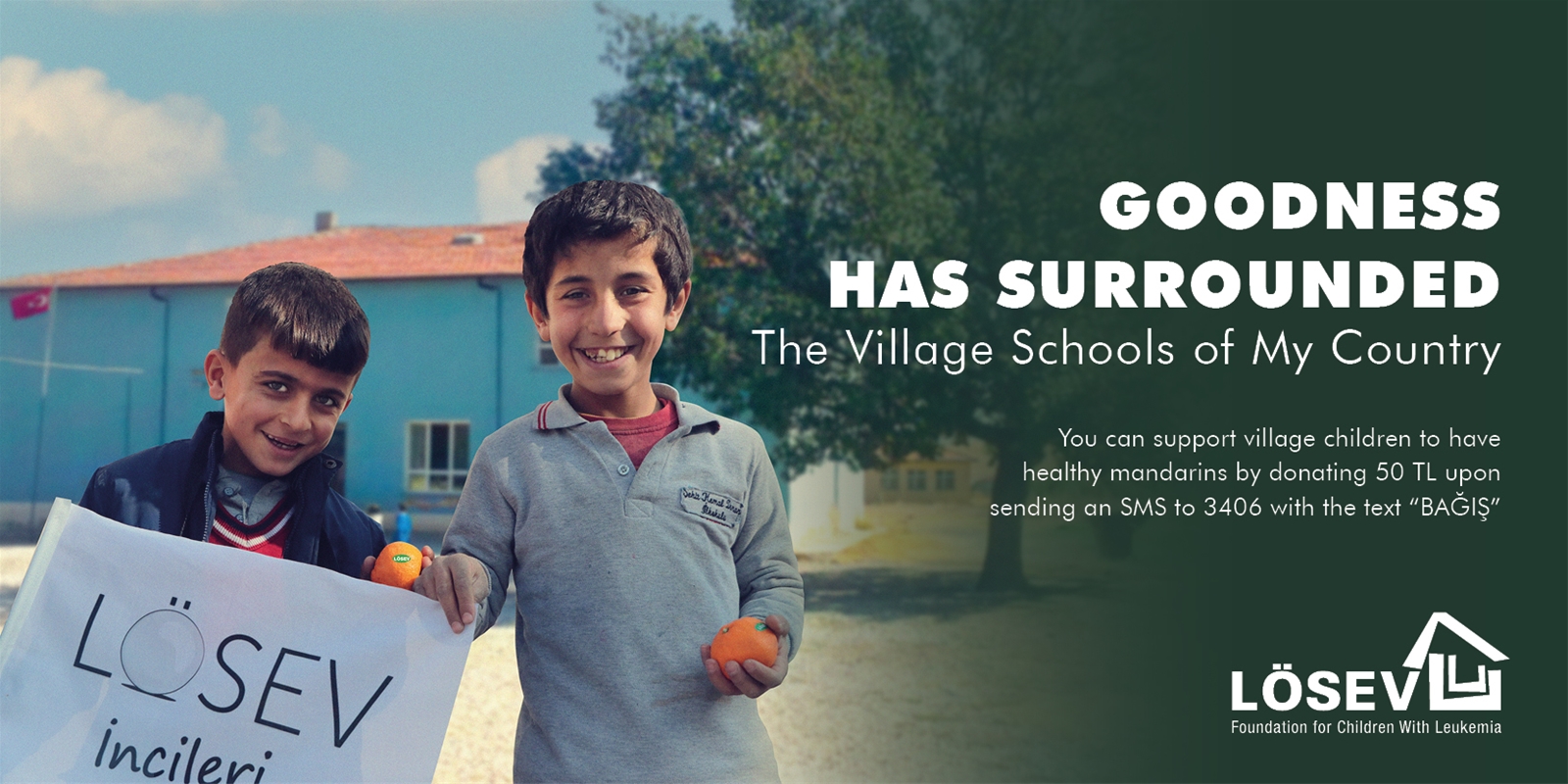 By saying " Leukemia and cancer are both preventable and treatable diseases" we deliver mandarins without wax and pesticides, cultivated by natural agriculture methods at LÖSEV Farm of Healthy Living at Seferihisar, to both our children with Leukemia and to rural schools. Thus, we wish all children to have vitamins.
LÖSEV has been working to reach out to children and give them life by visiting villages, neighborhoods, and schools for 24 years. With the motto of "Every child deserves to reach healthy and clean food," it provides vitamin C to all school children.
Fresh and healthy mandarins are delivered to the schools by "LÖSEV Pearls" team who are implementing one of LÖSEV's long-term projects carried out to raise awareness of voluntary work and cancer among students of primary to high school. Also, the team gives seminars to children and teachers about cancer prevention methods. Natural healthy mandarins without any wax or pesticides are distributed to rural schools and their students within the big cases. While they eat those healthy mandarins full of vitamins, they gather information about awareness by listening the seminars.
With the "THERE IS GOODNESS IN THIS VILLAGE" project, deliveries are being done to regional schools all over the Turkey. If you wish to support the campaign, you can support the rural children to have healthy mandarins by donating 50 TL by sending an SMS to 3406 with the text "BAĞIŞ".
---